Milling to a higher purity and flavor
Unlike competitors, we don't simply mill raw foods into granules and powders and call it done. We're constantly looking for new approaches to milling that will preserve the most delicate taste and aromatic characteristics of the foods we work with.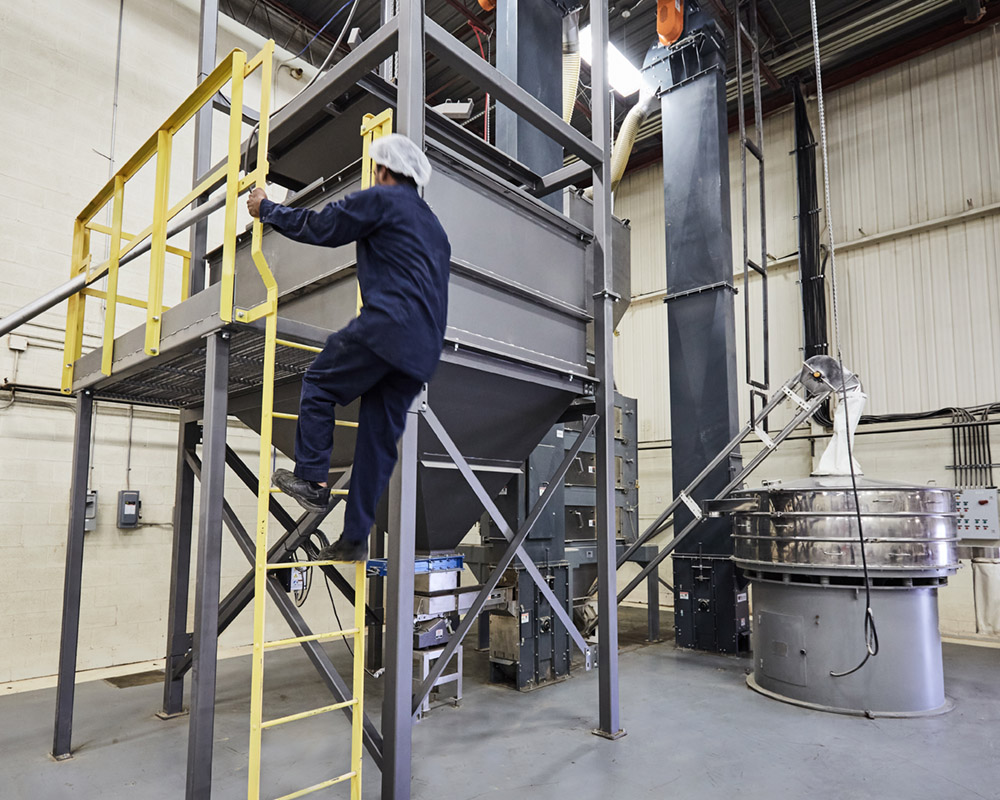 A breakthrough began as a challenge
A large coffee chain came to us in search of better nutmeg-flavored coffee topping. The problem: Existing nutmeg powders would lose their volatile oil content, flavor and color due to the complexities inherent in traditional methods of processing whole nutmeg into powder. So we studied the industry at length before arriving at a proprietary milling process. 
Our solution: PurAGrindTM
We can't say much about it, but our answer came from an innovation we named PurAGrindTM. It retains the natural flavors, colors and integrity of ingredients, while preserving volatile oil content and not drying out final product. This major advancement not only ushered in the introduction of PurAGrindTM, but signalled the beginning of a relationship with this key customer that has thrived for over a decade.
Let's do
some volume
Today our PurAGrind™ technology equips us for high-volume food processing and the capability to supply a rich variety of quality food products to our valued partners at scale. We pride ourselves in delivering exceptional products, always with a commitment to sourcing premium ingredients that hold their flavor and magic from raw form to tantalizing the taste buds of fussy consumers.
Fine fruit powders, ground peppers to gluten-free flours
If it can be milled, Shashi Foods has you covered. We have a huge product line of milled product from classic grains to superfoods and fruits in a variety of sizes, textures and powder forms. These include popular gluten-free flours from:
Black Chia Seeds
Black Turtle Bean
Blackeye Split
Brown Rice
Chickpeas
Fava Coarse
Green Whole Pea
Black pepper in every permutation imaginable
Of course, one of the most popular seasonings remains black pepper. Shashi Foods offers six variations on this classic, including:
Whole black pepper corns
Ground 6/10 Mesh
Butcher 14/28
Ground 32 Mesh
Ground 60 Mesh
Italian Cracked