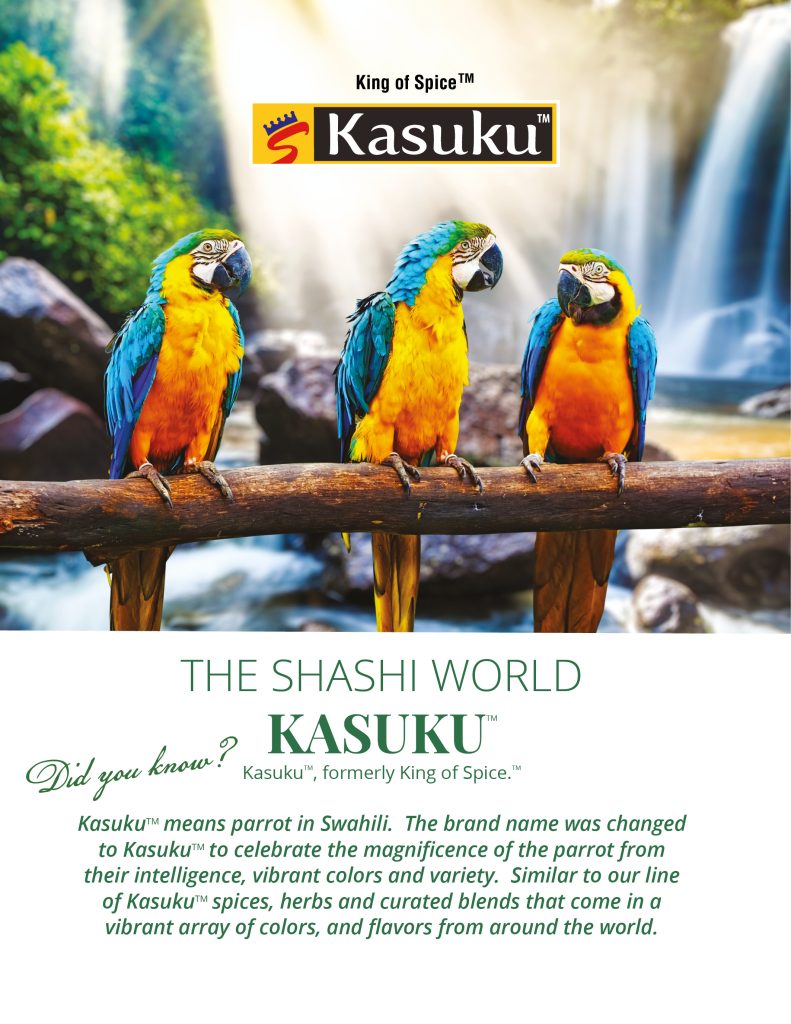 Enjoy our outstanding range of premium blends,
thoughtfully curated just for you.
Kasuku™, formerly King of Spice™, is a selection of premium spices, herbs and specially curated blends designed for the food industry. As a trusted brand in North America, for over two decades, we continuously expand our line of products to include unique and on trend flavors.
Whether you're looking for a top supplier for standard herbs and spices, or in search of innovative blends, we got you covered.